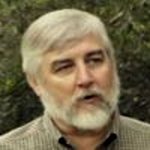 Loren Coleman is a world leader in cryptozoology and has done much to bring the study wide acceptance.  Respected and recognized by his peers, even by skeptics consider him a highly reputable cryptozoologist.
Coleman garnered some firsts in his field.  He established the International Cryptozoology Museum in Portland, Maine; conducted one of the first university credit courses in cryptozoology in 1990; and, was among the first inductees into the Roger Patterson Memorial Hall of Fame.
An award-winning writer, Coleman has authored over 40 books and hundreds of articles.  He has lectured, appeared on radio and television, and consulted for various media projects.
Coleman began investigating in 1960, traveling extensively doing fieldwork, interviewing witnesses, and researching Native peoples' traditions.  Characterizing himself as an open-minded skeptic, he pursues cases having physical evidence.
He studied at Southern Illinois University-Carbondale and earned a psychiatric social work degree from Simmons College.
Coleman's books deal with a range of cryptids from Sasquatch to sea serpents.  Among his notable works is "Tom Slick and the Search for the Yeti," an account of Slick's search for unquestionable evidence of the abominable snowman.