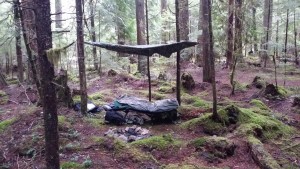 About the Newsfeed. The Newsfeed is a one-stop resource to follow what is NEW in the Bigfoot world.  The subject matter included is broad; basically if it could be of interest to any Bigfoot researcher, the information is included.  A soft 48-hour cutoff window on the date of information is in place to insure the information is new; no old recyled material.  The source material is linked with no commentary or editorial. The website strives to compile as much information and uncensored data as possible, and let readers make up their minds on the value of the information.  The idea is to save researchers time by having all the news in one place.
If you have information you think should be here – Conference, New Video, Podcast, New Book, etc – please send it to us for consideration at news@thebigfootportal.com.
Any authors who would like to be listed, please send me any biographical information you would like included.  If you are already listed, and would like something added or changed, please let me know.  The goal is to have you portrayed as you intended.
Thanks, Squatch on…